Featured Item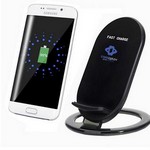 QI Fast Charge
Did somebody say FAST charge? Thats right! This QI wireless charger can charge your phone up to 80% faster! With this new technology, it is faster and speedier than any other wireless charge on the ma...
$24.22 - $25.78
Welcome!
SERVICES AVAILABLE
At Studio B Graphics, our number one priority is to "make you look good" to your customers, your community, your investors, your employees and your compeition.
But we don't stop there. Our services help you communicate with these groups easily, effectively,
and economically with professionally written, designed, and produced marketing materials.
We'll take on your challenge to attract new customers, thank loyal customers, reactivate old customers, build name recognition, increase business, stand out at tradeshows, motivate staff, and make a professional impression in any situation.
Through our in-depth process of investigative research, creative problem-solving,
campaign development and implementation, and customer follow-up,
we'll take you from "uh-oh" to "oh yeah!"
Save time, money and hassling! There's no other logical choice! From concept to completion,
from design to delivery, Studio B Graphics is your one-stop marketing resource center!
Want to know more? Ask about these services:
Advertising
print
radio
television
media planning

Marketing
consulting
campaigns
plans

Multi-Media
web site design development
powerpoint presentations
Graphic Design
logos
marketing materials

Copywriting/Editing
direct mail
brochures
newsletters
commercial scripts

Printing
short-run full color
high-resolution digital
quick print press
Public Relations
press releases
media relations
media kits
press conferences
Event Planning
grand openings
conferences
meetings/seminars
fundraisers
golf tournaments
festivals
special events